User:CrimsonNinjaGirl
From FreeCulture.org
CrimsonNinjaGirl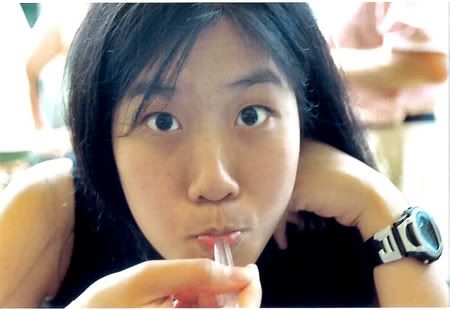 Hello! I'm Christina, and I'm a member of both MIT and Harvard Free Culture(s). I'm also the head of Outreach, so I'm in charge of helping new chapters get started, helping old chapters stay alive and active, and encouraging communication between chapters. If this sounds like something you want to do, PLEASE sign up to be an outreach monkey!
In my free as in not-doing-Freeculture-stuff time, I like to eat, slack off, draw on post-it notes, eat, hang out at MIT, talk with interesting people, eat, sing a capella, not know what I'm doing with my life, and eat.
To Do!
Nationally:
FIND OUTREACH MONKEYS!
Figure out a way to consolidate weekly chapter updates
Consolidate people into a core mailing list for the nat'l organization
Start the "How to set up a CC Art Show" and "How to Recruit Members" tutorial projects
Notify local chapters about positions in Nat'l org that need filling
Locally:
Get Artshow up and running
Recruit new members (esp. to MIT Free Culture! AH!)

Do something about MIT RIAA case?

China-related projects
Make more flyers.